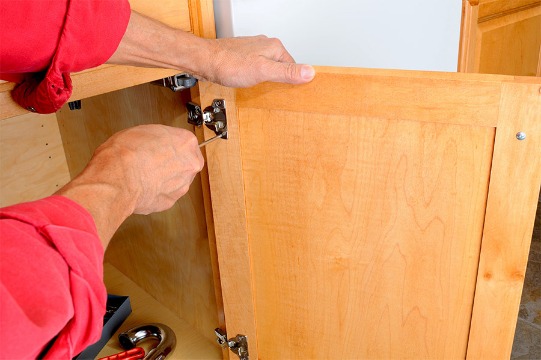 1.- Remove Doors and Hardware
         First, remove the cabinet doors and all the hardware.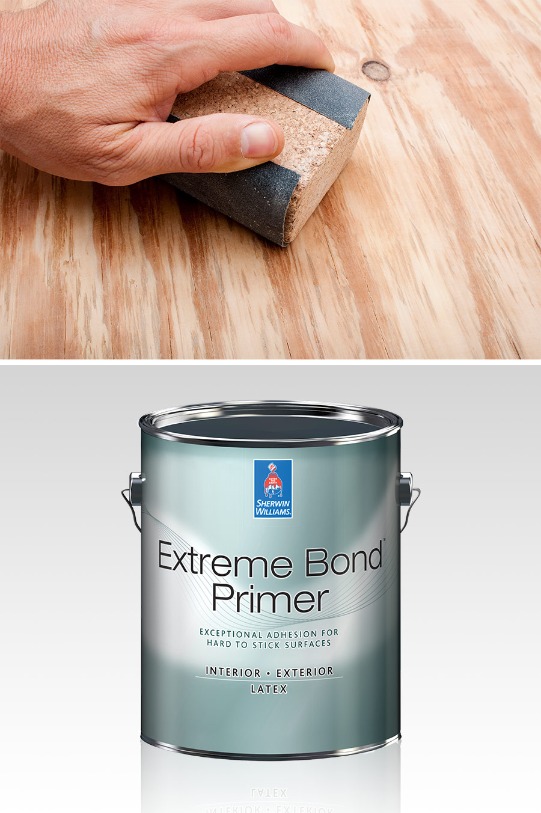 2.- Sand* + Prime
After removing the hardware, we recommend that the cabinets be thoroughly cleaned with a good cleaner degreaser to remove all grease and oils that normally buildup on kitchen cabinetry over time. Once cleaned, we recommend applying a test sample of Extreme Bond Primer in an inconspicuous area.
Testing – after preparing the surface, apply a test area of Extreme Bond, allow to dry properly and test for adhesion. Because of the exceptional adhesion of this product, sanding may not be necessary for most clean, paintable surfaces.
Once you have established good bonding/adhesion, you can prime the entire surface. Keep in mind that any surface prep short of clean, dry & dull or adhesion is poor, may compromise the service length of the system used. A quality wood filler/putty should be used to patch holes or imperfections in the surface.