Feeling the heat of the summer sun already? We all know what that means — a full-blasting hot temperature! While the unbearable heat cannot be controlled, you as a homeowner has the power to keep your house a bit cooler. Of course, a good set of ventilation units are helpful, but what's also useful is the light and airy colors of your interiors. Here's a few good ideas on wall colors that will certainly keep your house cool and fresh this summer!
1. A subtle color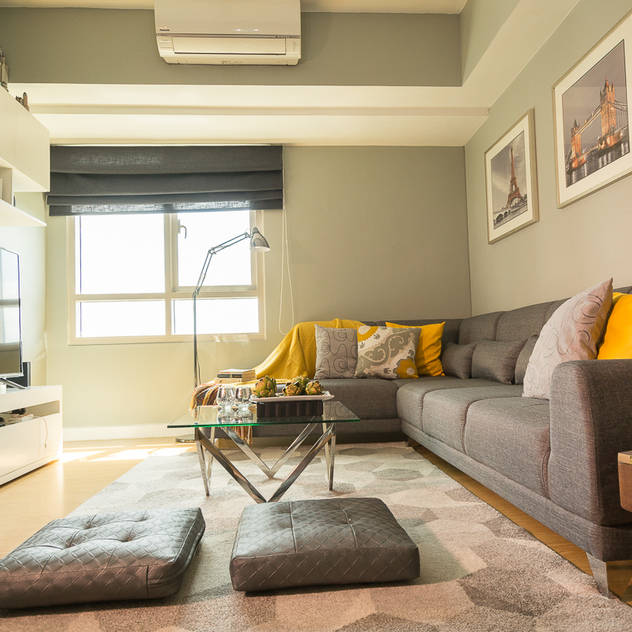 Neutrals are the most common and most subtle colors that are the easiest to work with in interior designing. Moreover, it's the best set of colors for a hot and humid day in the Philippines. That is why, one great idea when you're thinking of repainting your walls is to coat it with a soft and light neutral color. Beige, taupe, and even grey will keep your interiors cool and fresh-looking all summer long.
2. An airbrush style of pastels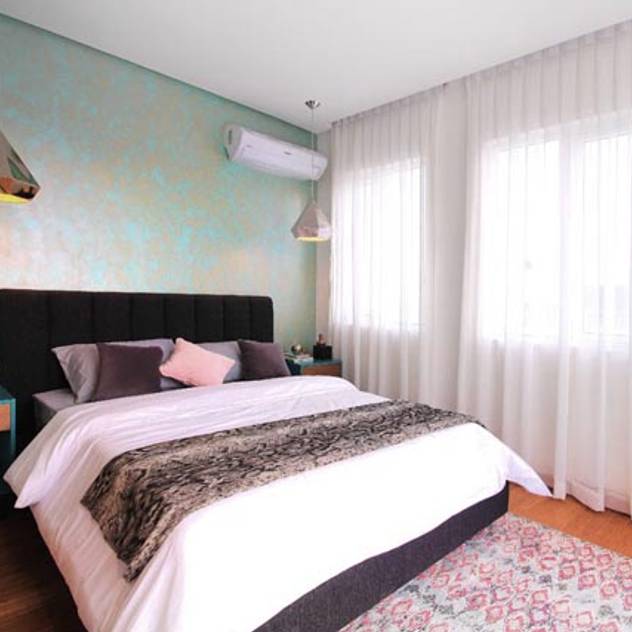 If you've lived with plain walls all your life, this idea might sound and look refreshing to you. Ever heard of an airbrush style of wall paint? Check out this 
lovely bedroom
 by 
Marilen Styles
 — the back wall features a dainty mix of light blues and carnation pinks in an airbrush design. It creates a loose and free-spirited vibe to the room!
3. A summery tone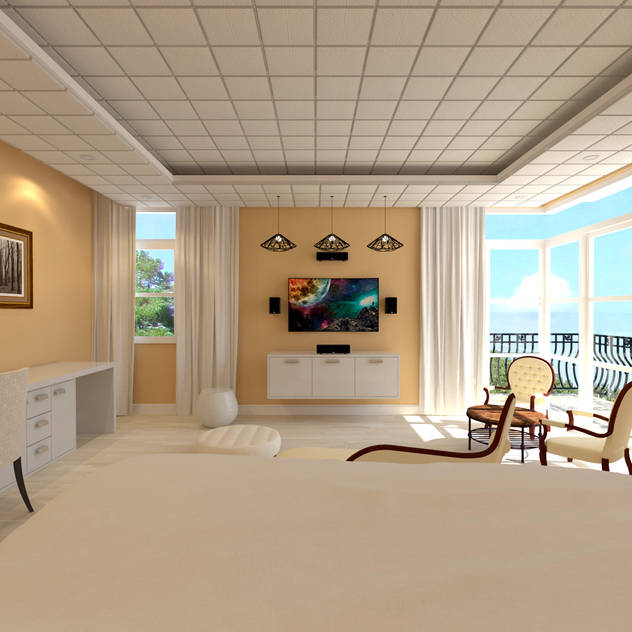 To keep a balance of freshness and vibrancy to your interiors, match a subdued and muted tone to the bright, blue skies reflected behind your windows. This bedroom design features a soft yellow shade that's prefect for the summer vibe. Pair it with a cool white ceiling in an artistic design, like this one above!
4. A clean and clear white palette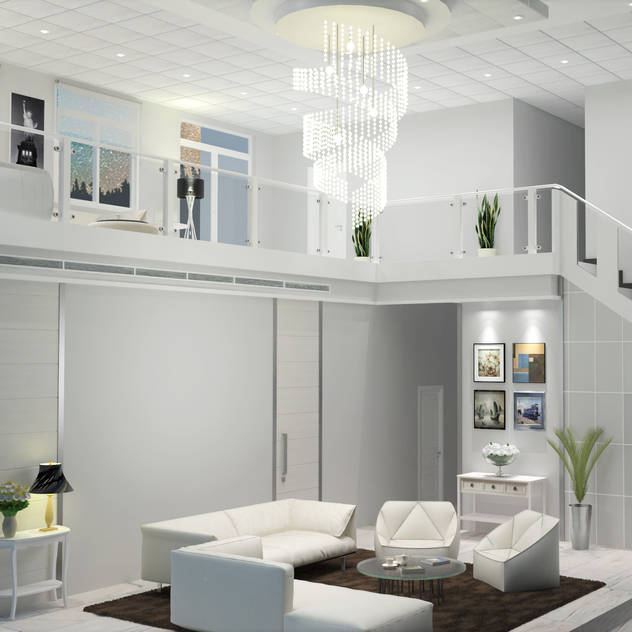 As we all know, the lighter the color, the cooler the interiors. White is certainly the best option when you're trying to keep your home staying crisp and refreshing. Just check out this elegant home design and notice how a clean white palette just makes everything feel and look airy!
White walls create a totally invigorating effect to any room. Not only does it help in the ventilation of the area, but it also does widen the spaces. You can definitely add a lot more elements to your plain, white walls. Contemporary art decor and stylish furniture pieces provide the essence of decoration and designing to the room. This stand-out area in the photo serves as the focal point of the bedroom!
5. A cool and breezy blue hue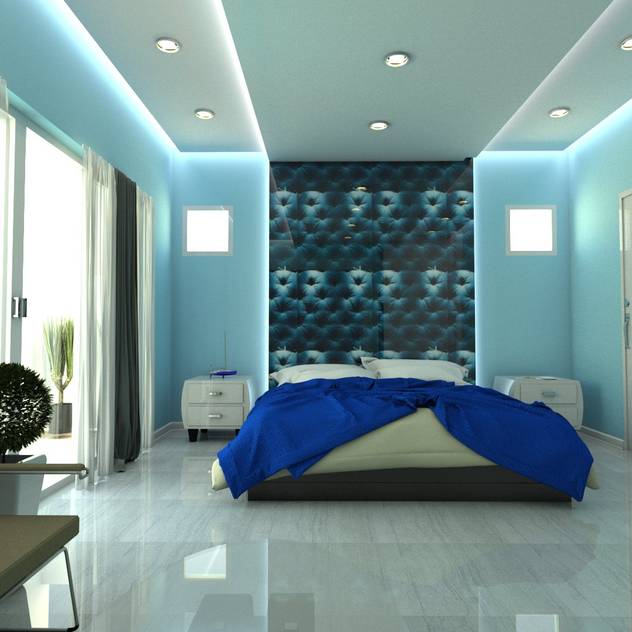 Built along a sloping lot in Las Terrazas Subdivision in Maa, Davao City, this Mediterranean-themed house features a cool blue set of interior walls. It's both perfect for a hot, summer day and a rainy day that unexpectedly just pours down in the middle of Summer. The striking accent lights also highlights the walls and ceiling! The mirror-like floors even add to the coolness of the room. Plus, it's view deck allows for spectacular panoramic views of Davao City, especially at night when the city's lights come to life. Overall, this design is simply amazing for any summer day!
Source: www.homify.ph