Since the pandemic began, a lot of people had to move their work to the house, so they decided to refresh their spaces.
The bathroom is one of the more important spaces in the house, it has to be a place to relax, comfortable, and the most important thing, functional.
If you want to get the bathroom of your dreams, just follow these trends:
Supersized tiles
Using super-sized tiles could be a nice idea if your bathroom is small because that makes it look bigger also, rectangular shape makes it sleeker. Just combine them with a matte finish to avoid any accidents.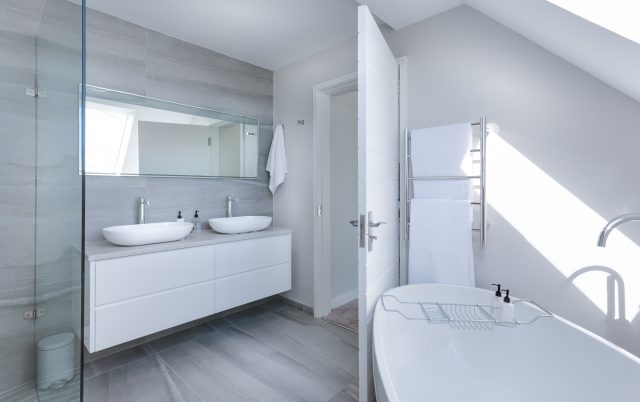 Thick Countertops
When you use thicker countertops you give the vanity a quality and sophisticated sensation. 3 or 4 inches matches perfectly the idea and the colored quartzite will pop up the look! Check the nice things that Cambria Stone has for you. https://www.cambriausa.com/#!/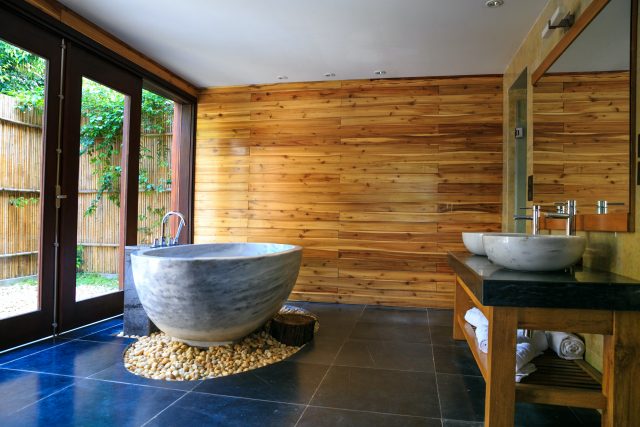 Warm Colors 
A great way to find comfort in your bathroom is coming back to warmer colors. Beige, terracotta and green are nice options. Also, people are using brown and beige cabinetry to make their spaces relaxing.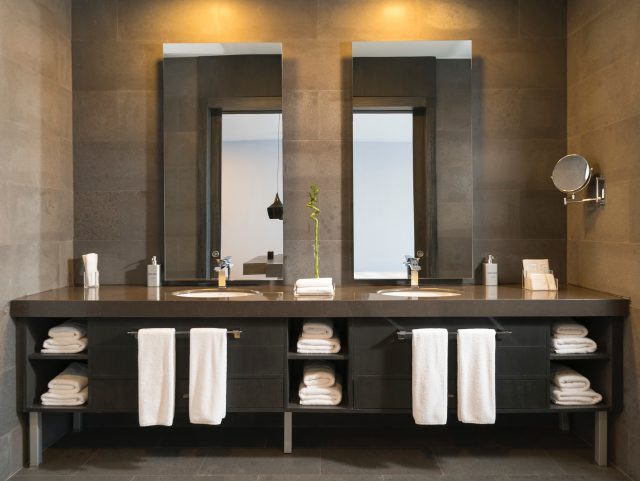 Exposed plumbing = More Character
Showing the plumbing is one option to add character to a bathroom, you just have to choose the attachment that is right for your style, if you want a cleaner look, you should use fancy pipes and handles, but if you want to get that vintage style that everybody love, porcelain and cross handles are for you.  Just remember to keep it functional.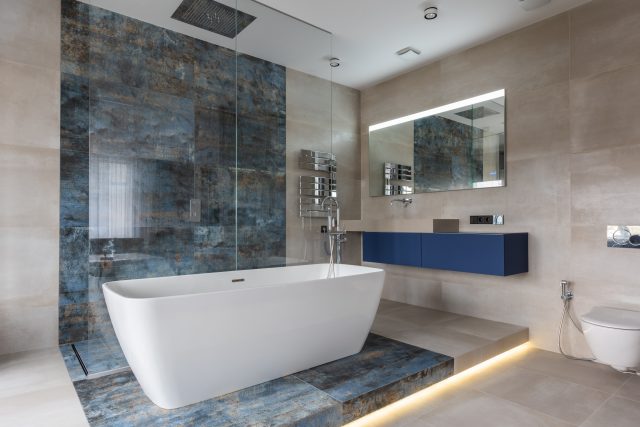 If you don't know where to buy your tiles in NYC, we recommend Timeless Tile NYC. They have a lot of good products for your projects, visit their website: https://timelesstilenyc.com/
The best advice you can get for your bathroom remodeling is to add things that make it comfortable for you. Make sure every fixture that you get is the right for you, if you like music, there are some gadgets that will make your bathroom experience the best. And don't forget to enjoy the process!