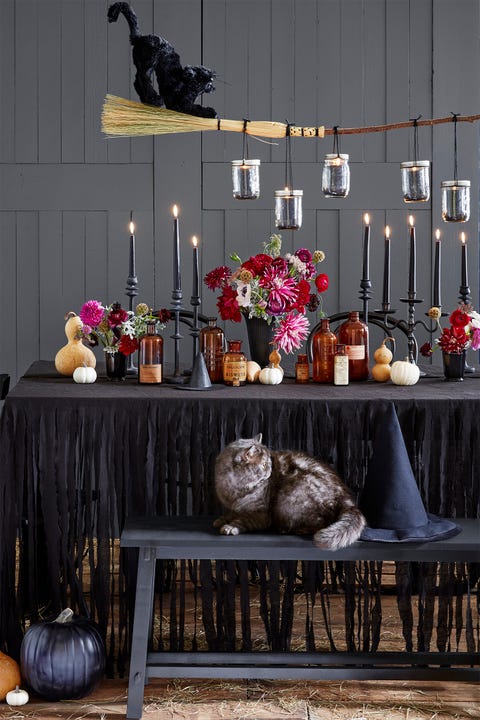 Witch's Broom Chandelier
Add texture and ambience to your dining room with this wicked piece. Start with a plain broom, then fill mason jars with black sand and battery-operated black candles, and attach them to one side of the broom with black twine. Balance it out by adding a watchful faux feline on top of the other side with black wire.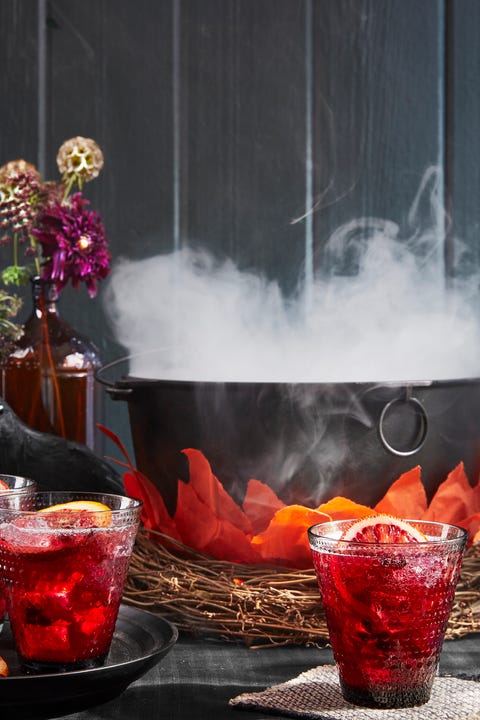 Bubbling Witch's Cauldron
Make your party punch come to life with this spooky setup. First, tuck battery-operated LED lights into a grapevine wreath, style tissue paper flames on top, and then add a cauldron. For added heat, fill your pot with dry ice and your favorite Halloween concoction.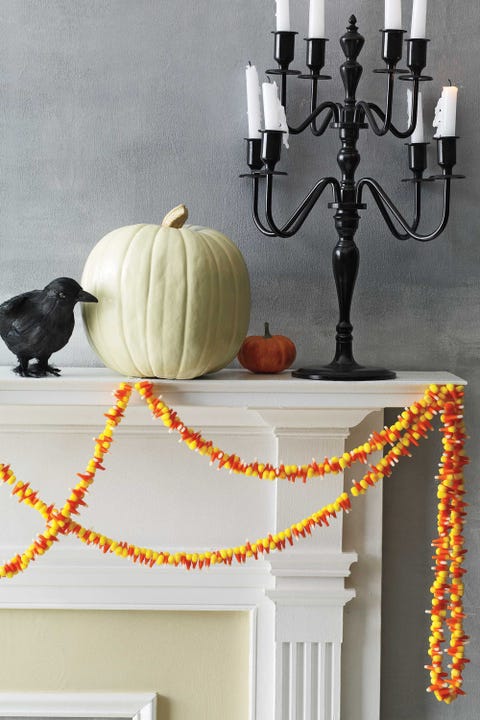 Candy Corn Garland
This DIY candy corn garland encourages snacking, so you better buy an extra big bag of the Halloween treat this year!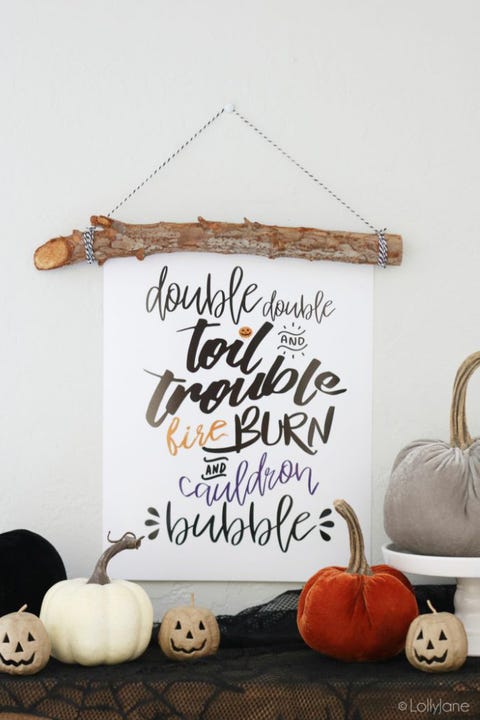 Double Double Toil and Trouble Banner
Send your kids out to the backyard to find the perfect branch to use for this quick Halloween project. From there, just add twine and the designed sign, and this piece is ready to go.
source: https://www.countryliving.com/diy-crafts/how-to/g1024/do-it-yourself-halloween-decorations-1010/