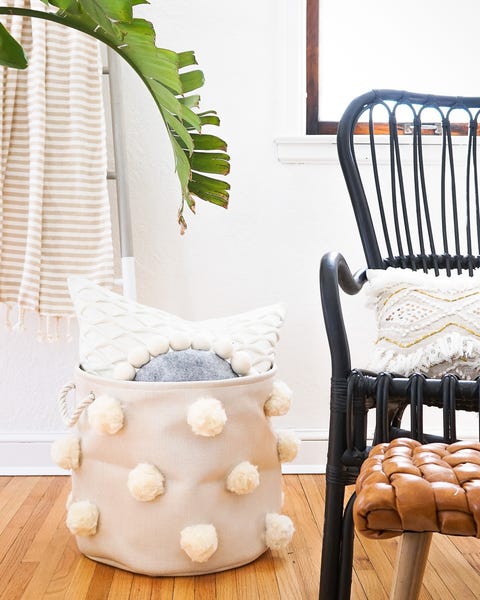 Contain Your Pillows
Keep pillows and throw blankets contained in these adorbs pom pom baskets. Bonus: They could also double as laundry hampers.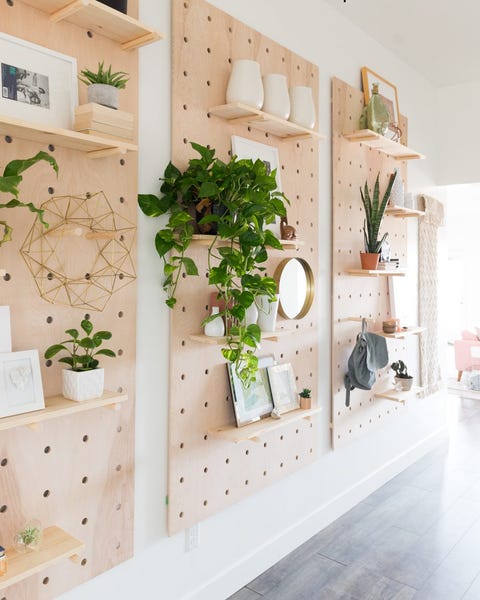 Gain Storage — Without Shelves
If add-on shelves feel too messy and cluttered for your walls, DIY pegboards. You'll gain additional space for vases, plants, mirrors, frames, etc., and warm up your space with the giant wooden wall covering.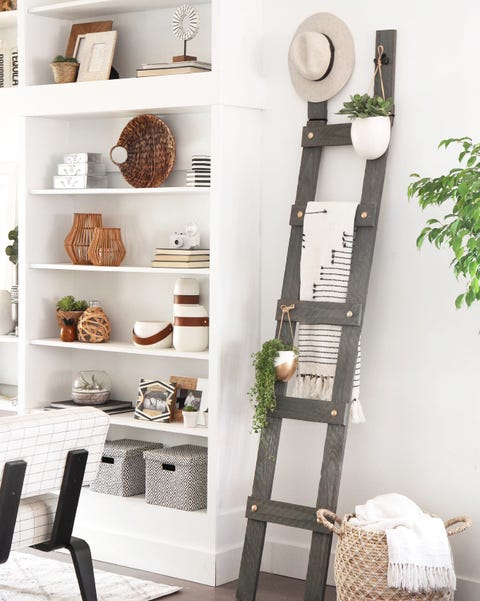 Create Hanging Space
No space to store your hats? Need a rack for towels? Or are you just in need of extra space to hang some planters? This DIY ladder is not only functional, but it's also got all the industrial cool vibes.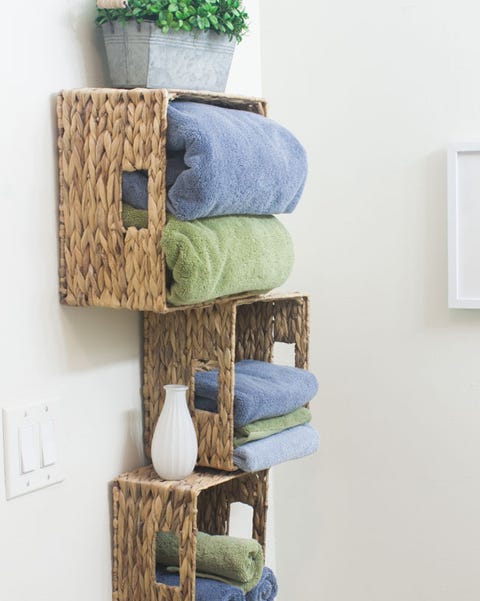 Fake A Linen Closet
No linen closet in your bathroom? No problem. Attach baskets to the wall for a spot to fold extra towels and washcloths.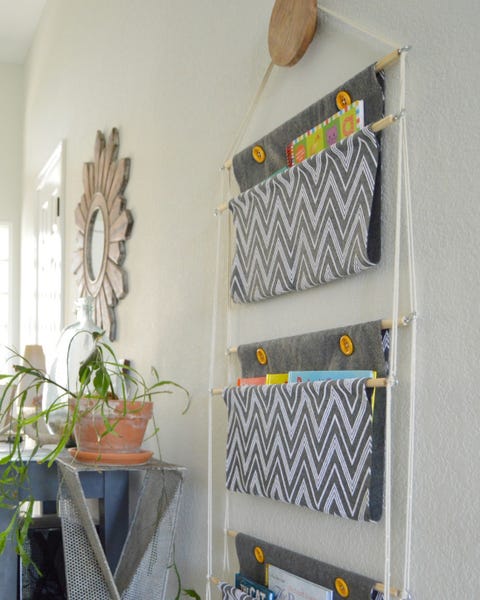 Hang Your Books
This hack is great for thin kids' books. Keep all their current faves in one place by creating this hanging holder made of felt, wood, and string. Even better? It rolls up!
source:https://www.housebeautiful.com/home-remodeling/diy-projects/how-to/g1624/diy-solutions-easier-life/